Designing and Implementing Microsoft DevOps Solutions: AZ-400T00-A
Microsoft Certified Trainers • Microsoft Official Curriculum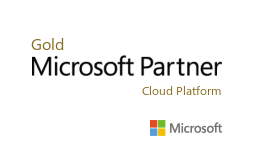 Instructor-led Microsoft DevOps solutions training
On your five-day Designing and Implementing Microsoft DevOps Solutions course, you'll learn how to:
plan for DevOps
use source control
scale Git for an enterprise
consolidate artifacts
design a dependency management strategy
manage secrets
implement continuous integration
implement a container build strategy
design a release strategy
set up a release management workflow
implement a deployment pattern
optimise feedback mechanisms
Our instructor-led virtual training will empower you with the skills needed to become a successful Azure DevOps Engineer.
While following the Microsoft Official Curriculum, we can also tailor this Azure DevOps training to your learning goals.
Like to know more?
If you're ready to book, you can look at the scheduled course dates. Or if you'd like to learn more, please send an enquiry to our Microsoft training team.
Small classes mean plenty of help with getting your Azure 400 certification

Learn from the UK's top-rated technical trainers (satisfaction rate of 96 percent)

Get Azure DevOps engineer certified from home with our virtual classroom

Gain real-life Azure DevOps skills beyond the Microsoft Official Curriculum

Have the course content and delivery tailored to you and your company
Our student satisfaction rating
Based on feedback from 20,000 students in the UK and worldwide.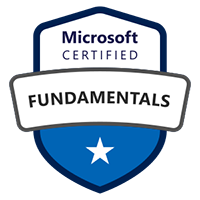 Exam and Azure 400 certification details
If you need to pass the Azure 400 certification exam, this Azure DevOps training is the perfect preparation. You can purchase an exam voucher direct from us for £113.
When you pass the exam, you'll be authorised to display your Microsoft Certified: DevOps Engineer Expert badge.
The benefits of Microsoft Azure DevOps certification
£62.5k
average salary for a qualified Azure developer in the UK (2021)
10.5%
growth in demand for Microsoft Azure developers since 2020
49%
of IT techs think Microsoft certifications boost employability
Learning goals
Our Azure DevOps engineer course will empower you with the skills to:
plan for the transformation with shared goals and timelines
select a project and identify project metrics and Key Performance Indicators (KPI's)
create a team and agile organisational structure
design a tool integration strategy
design a license management strategy (e.g. Azure DevOps and GitHub users)
design a strategy for end-to-end traceability from work items to working software
design an authentication and access strategy
design a strategy for integrating on-premises and cloud resources
describe the benefits of using Source Control
describe Azure Repos and GitHub
migrate from TFVC to Git
manage code quality including technical debt SonarCloud, and other tooling solutions
build organisational knowledge on code quality
explain how to structure Git repos
describe Git branching workflows
leverage pull requests for collaboration and code reviews
leverage Git hooks for automation
use Git to foster inner source across the organisation
explain the role of Azure Pipelines and its components
configure Agents for use in Azure Pipelines
explain why continuous integration matters
implement continuous integration using Azure Pipelines
define Site Reliability Engineering
design processes to measure end-user satisfaction and analyse user feedback
design processes to automate application analytics
manage alerts and reduce meaningless and non-actionable alerts
carry out blameless retrospectives and create a just culture
define an infrastructure and configuration strategy and appropriate toolset for a release
pipeline and application infrastructure
implement compliance and security in your application infrastructure
describe the potential challenges with integrating open-source software
inspect open-source software packages for security and license compliance
manage organisational security and compliance policies
integrate license and vulnerability scans into build and deployment pipelines
configure build pipelines to access package security and license ratings
Who will benefit
IT professionals who take the Designing and Implementing Microsoft DevOps Solutions course typically want to gain the Azure 400 certification. This badge demonstrates expert-level knowledge in Azure DevOps practices within a modern enterprise context.
Applicable job roles
DevOps engineer.
Prerequisites
To benefit from the Designing and Implementing Microsoft DevOps Solutions course, trainees should have knowledge of:
cloud computing concepts, including an understanding of PaaS, SaaS, and IaaS implementations

Azure administration and Azure development, with proven expertise in at least one of these areas


version control, agile software development, and core software development principles
If you have no Azure experience, we recommend taking one of the following courses first:
If you are new to Azure administration, you should first take Microsoft Azure Administrator Course: AZ-104T00-A.
Or if you are new to Azure development, you should first take Developing Solutions for Microsoft Azure Course: AZ-204T00-A.
Unsure if this course is right for you? Ask for advice from our training team.  
Course outline
Module 1: Planning for DevOps
Module 2: Getting started with Source Control
Module 3: Managing Technical Debt
Module 4: Working with Git for Enterprise DevOps
Module 5: Configuring Azure Pipelines
Module 6: Implementing Continuous Integration using Azure Pipelines
Module 7: Managing Application Configuration and Secrets
Module 8: Implementing Continuous Integration with GitHub Actions
Module 9: Designing and Implementing a Dependency Management Strategy
Module 10: Designing a Release Strategy
Module 11: Implementing Continuous Deployment using Azure Pipelines
Module 12: Implementing an Appropriate Deployment Pattern
Module 13: Managing Infrastructure and Configuration using Azure Tools
Module 14: Third Party Infrastructure as Code Tools Available with Azure
Module 15: Managing Containers using Docker
Module 16: Creating and Managing Kubernetes Service Infrastructure
Module 17: Implementing Feedback for Development Teams
Module 18: Implementing System Feedback Mechanisms
Module 19: Implementing Security in DevOps Projects
Module 20: Validating Code Bases for Compliance
Keen to know more about the course content? Get in touch and our training team will be happy to fill you in.
Azure developer certification path
Fundamentals
Course AZ-900T01-A: Microsoft Azure Fundamentals (1 Day)
OR
Course AZ-900T00-A: Microsoft Azure Fundamentals (2 Day)
Intermediate
Course AZ-204T00-A: Developing solutions for Microsoft Azure
Expert
Course AZ-400T00-A: Designing and Implementing Microsoft DevOps solutions
Azure administrator certification path
Fundamentals
Course AZ-900T01-A: Microsoft Azure Fundamentals (1 Day)
OR
Course AZ-900T00-A: Microsoft Azure Fundamentals (2 Day)
Intermediate
Course AZ-104T00-A: Microsoft Azure Administrator
Expert
Course AZ-400T00-A: Designing and Implementing Microsoft DevOps solutions
Microsoft Azure apps and infrastructure courses
Interested in this course?
Fill in the form below and a member of our sales team will call you back within the next working day.
"The trainer's real world experience helped make the content relatable and applicable to my needs."
— Chris B, Falmouth Exeter Plus, 03.03.2021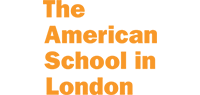 FAQ about Designing and Implementing Microsoft DevOps Solutions
How will I benefit from Azure DevOps training?
As an IT professional, you'll benefit from the kudos of an expert-level Microsoft certification. You'll be able to lead Azure-based development and administration projects. This will make you a valuable employee or consultant for the many companies that utilise Azure.
In terms of the job market, we've seen a steady increase in the number of Azure DevOps vacancies. And as Azure continues to capture more of the cloud computing market, this is set to grow further. So your Azure DevOps skills will certainly be in demand.
What will my company gain from training me in Microsoft DevOps solutions?
Ninety percent of employees who take official Microsoft courses report an increase in work productivity afterwards. On top of this, having Microsoft-certified staff is a recognised mark of quality. The Microsoft certification badges inspire trust among clients and team members.
What is the advantage of instructor-led Azure DevOps training?
When you learn from Microsoft Certified Trainers (MCT) who are also real-life Azure technicians, you benefit from their accumulated expertise. Our trainers combine the professional standards of MCT with the practical knowledge of Azure engineers.
This gives you the best of both worlds: the Microsoft certifications and the tips and tricks you need to succeed in the field.
How does Influential's virtual classroom training work?
Our virtual classroom is the closest thing to training at our London centre, but without the need to travel. We run our virtual training on Cisco Webex, a platform used by 130 million professionals every month.
You can interact with the trainer throughout each session via your webcam and microphone. All our virtual training provides the same skills and certifications as the classroom courses.