Microsoft Azure Administrator Course: AZ-104T00-A
Four days • Instructor-led training • Virtual course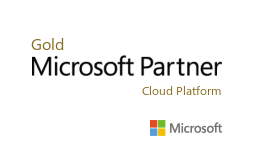 Summary: Microsoft Azure Administrator Course
The four-day Microsoft Azure Administrator course trains IT professionals how to do the following with Azure:
manage Azure subscriptions

administer infrastructure

configure virtual networking

connect Azure and on-premises sites

manage network traffic

implement storage solutions

create and scale virtual machines

implement web apps and containers

back up and share data

monitor Azure solutions
Certification: Azure 104
This course is preparation for the Azure 104 certification exam. Successful exam takers can display the Microsoft Certified: Azure Administrator Associate badge.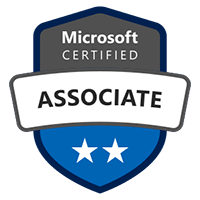 Learning goals
Microsoft Azure administration training is suitable for IT professionals wanting to administer Azure solutions. Learners on this course typically aim to pass the Azure 104 exam and become a Microsoft Certified: Azure Administrator Associate. This certification demonstrates your ability to implement, manage, and monitor identity, governance, storage, compute, and virtual networks.
Applicable job roles
Administrator.
Prerequisites
Before taking the Microsoft Azure Administrator course, you should have knowledge of Azure virtualisation, networking, identity, and storage. Course takers should understand:
on-premises virtualisation technologies, including: VMs, virtual networking, and virtual hard disks

network configurations, including TCP/IP, Domain Name System (DNS), virtual private networks (VPNs), firewalls, and encryption technologies

Active Directory concepts, including users, groups, and role-based access control

resilience and disaster recovery, including backup and restore operations
We recommend taking Microsoft Azure Fundamentals Course: AZ-900T01-A before proceeding to this course.
Interested in this course?
Fill in the form below and a member of our sales team will call you back within the next working day.
Module 1: Identity
Module 2: Governance and Compliance
Module 3: Azure Administration
Module 4: Virtual Networking
Module 5: Intersite Connectivity
Module 6: Network Traffic Management
Module 7: Azure Storage
Module 8: Azure Virtual Machines
Module 9: Serverless Computing
Module 10: Data Protection
Module 11: Monitoring
Azure developer learning path
Fundamentals
Microsoft Power BI Data Analyst: PL-300T00 Course
Intermediate
Course AZ-104T00-A: Microsoft Azure Administrator
Expert
Course AZ-400T00-A: Designing and Implementing Microsoft DevOps solutions
Microsoft Azure apps and infrastructure courses