Microsoft Azure Fundamentals Course (2 day): AZ-900T00-A
Microsoft Certified Trainers • Microsoft Official Curriculum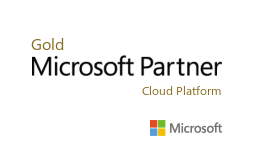 Instructor-led Microsoft Azure Fundamentals (2 day) training
On your Microsoft Azure Fundamentals (2 day) course, you'll learn the theory and practice of working with Azure cloud.
Our Microsoft Certified Trainers will guide you to achieve Azure Fundamentals certification and gain cloud skills that boost workplace productivity.
By the end of these two days of instructor-led virtual training, you'll know all about:
Azure security, privacy, compliance and trust

Azure pricing and support

Azure services and cloud concepts

creating Azure Web Apps


Azure AD
We base this course on the Microsoft Official Curriculum, providing a foundation for further training in Azure development or administration.
Like to know more?
If you're ready to book, you can look at the scheduled course dates. Or if you'd like to learn more, please send an enquiry to our Microsoft training team.
Get Azure Fundamentals certified in just two days on our instructor-led course
Learn from the UK's top-rated technical trainers (satisfaction rate of 96 percent)
Get Microsoft certified anywhere in the world with our virtual classroom
Gain real-life IT skills beyond the Microsoft Official Curriculum
Have the course content and delivery tailored to you and your company
Our student satisfaction rating
Based on feedback from 20,000 students in the UK and worldwide.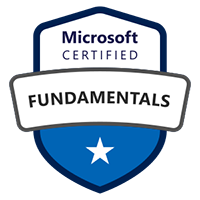 Exam and certification details
With the help of our experienced Microsoft trainers, this course will prepare you to pass the Microsoft AZ-900 exam. Students can purchase exam vouchers from us for £69.
When you pass the certification exam, you'll be able to display your Microsoft Certified: Azure Fundamentals badge.
The benefits of Azure Fundamentals certification
90%
of trainees report more productivity with Microsoft certification
23%
of Microsoft certified staff earn up to 20 percent more than peers
49%
of IT techs think Microsoft certifications boost employability
Learning goals
By the end of this course, students will understand:
basics of cloud computing and Azure, and how to get started with Azure's subscriptions and accounts

advantages of using cloud computing services, learning to differentiate between the categories and types of cloud computing

how to examine the various concepts, resources, and terminology that are necessary to work with Azure architecture

core services available with Microsoft Azure

core solutions that encompass a wide array of tools and services from Microsoft Azure

general security and network security features, and how you can use the various Azure services to help ensure that your cloud resources are safe, secure, and trusted

identity, governance, privacy, and compliance features, and how Azure can help you secure access to cloud resources

what it means to build a cloud governance strategy, and how Azure adheres to common regulatory and compliance standards

factors that influence cost, tools you can use to estimate and manage cloud spend, and how Azure's SLAs can impact application design decisions
Who will benefit
The Microsoft Azure Fundamentals AZ-900T00-A course is ideal for demonstrating your knowledge of Azure services, workloads, security, privacy, pricing, and support.
Applicable job roles
Administrator, AI engineer, data analyst, data engineer, data scientist, database administrator, developer, security engineer.
Prerequisites
There are no specific prerequisites for taking the Microsoft Azure Fundamentals two-day course.
Unsure if this course is right for you? Ask for advice from our training team.  
Course outline
Module 1: Describe core Azure concepts
Module 2: Describe core Azure services
Module 3: Describe core solutions and management tools on Azure
Module 4: Describe general security and network security features
Module 5: Describe identity, governance, privacy, and compliance features
Module 6: Describe Azure cost management and service level agreements
Keen to know more about the course content? Get in touch and our training team will be happy to fill you in.
Azure developer learning path
Fundamentals
Course AZ-900T00-A: Microsoft Azure Fundamentals (2 Days)
Intermediate
Course AZ-204T00-A: Developing solutions for Microsoft Azure
Expert
Course AZ-400T00-A: Designing and Implementing Microsoft DevOps solutions
Azure administrator learning path
Fundamentals
Course AZ-900T00-A: Microsoft Azure Fundamentals (2 Days)
Intermediate
Course AZ-104T00-A: Microsoft Azure Administrator
Expert
Course AZ-400T00-A: Designing and Implementing Microsoft DevOps solutions
Microsoft Azure apps and infrastructure courses
Interested in this course?
Fill in the form below and a member of our sales team will call you back within the next working day.
"The trainer's real world experience helped make the content relatable and applicable to my needs."
— Chris B, Falmouth Exeter Plus, 03.03.2021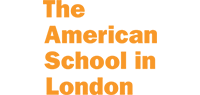 FAQ about Microsoft Azure Fundamentals 
What is the difference between the two-day and one-day versions of this course?
Both courses cover the same topics and prepare you for the Microsoft Azure Fundamentals certification.
If you prefer a faster course without hands-on practice, you'll prefer the one-day course. But if you want a more in-depth course with a chance to practice the skills with our instructors, then the two-day course is ideal.
How will I benefit from the Microsoft Azure Fundamentals two-day course?
As an IT professional, you'll benefit from increased productivity and the ability to drive IT decisions about Azure. The Azure Fundamentals certification will set you up to learn more specialised skills in Azure development, security, and administration.
In terms of the job market, we've seen a steady increase in the number of Azure developer and administrator vacancies. And as Azure continues to capture more of the cloud computing market, this is set to grow further. So your Azure skills will certainly be in demand.
What will my company gain from training me in Azure fundamentals?
Ninety percent of employees who take official Microsoft courses report an increase in work productivity afterwards. On top of this, having Microsoft-certified staff is a recognised mark of quality. The Microsoft certification badges inspire trust among clients and team members.
What is the advantage of instructor-led Azure Fundamentals training?
When you learn from Microsoft Certified Trainers (MCT) who are also real-life Azure technicians, you benefit from their accumulated expertise. Our trainers combine the professional standards of MCT with the practical knowledge of Azure engineers.
This gives you the best of both worlds: the Microsoft certifications and the tips and tricks you need to succeed in the field.
How does Influential's virtual classroom training work?
Our virtual classroom is the closest thing to training at our London centre, but without the need to travel. We run our virtual training on Cisco Webex, a platform used by 130 million professionals every month.
You can interact with the trainer throughout each session via your webcam and microphone. All our virtual training provides the same skills and certifications as the classroom courses.