Azure security certification training courses

Demonstrate your expertise in security controls, threat protection, and identity management with official Azure security certification training.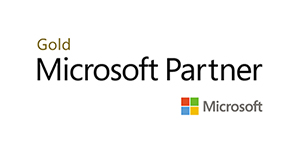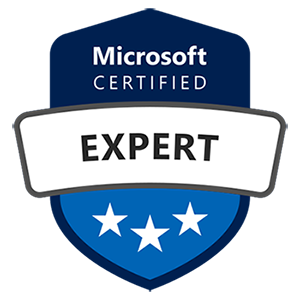 The value of Azure security certification training
With data security crucial for all organisations today, qualified IT security engineers are in high demand. And as Azure leads the cloud market, Azure security certification training is a sure way to boost your career.
A Microsoft Azure security certification validates your ability to safeguard enterprise data, applications, and networks. Azure security engineer roles pay from £60,000 to £100,000 a year.
Influential is a Microsoft Learning Partner with an overall student satisfaction score of 96 percent. We're also a Microsoft Gold Partner specialising in Azure-based digital solutions. This gives us the expertise to train you above and beyond the Microsoft curriculum.
Azure security, compliance, and identity certification paths
We tailor our Azure security certification training to teach the hands-on skills you'll be using at work.
Need an extended course or a packaged training path? Get in touch and we'll help you out.
Security engineer certification path
Prove your ability to maintain a security posture, identify and solve vulnerabilities with security tools, implement threat protection, and respond to security incidents.
Microsoft Azure security courses
Microsoft Azure Security Technologies
Prepare for the AZ-500 certification exam and become a Microsoft Certified: Azure Security Engineer Associate.
Azure security certification FAQ
These are the questions we're frequently asked about Azure security certifications.
If you have another question, please get in touch and we'll get back to you.
Do these courses reflect the latest Microsoft security certifications?
Yes, they do. The Microsoft security certifications are constantly evolving to keep up with the job market. We follow this evolution closely and keep our security courses up to date.
How do I gain an Azure data and AI certification?
Each of the Microsoft Azure security courses prepares you for a Microsoft exam. Trainees who pass the exams can display the following badges:
Microsoft Certified: Azure Security Engineer Associate
How will these Azure security courses help me and my employer?
What are your credentials as a provider of Azure security courses?
Influential is a Microsoft Learning Partner, as well as a Microsoft Gold Partner with a proven history in Azure solutions.
Our Azure engineers serve over 200 UK and global clients, from FTSE 100 enterprises to SMEs.
Over 20,000 students have given our IT courses an overall satisfaction rating of 96 percent.
"Very interesting, well planned and executed with enough break times. Really enjoyed it!" ⁠
— Juan D, Gilead Sciences, 02.09.2020