Microsoft Windows Server training and certifications
Master the world's most popular operating system on our authorised Microsoft Windows Server training courses. Learn from experienced trainers and return to the office a Microsoft Certified expert.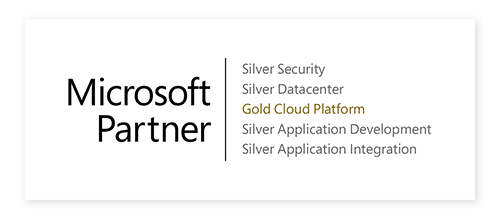 Upgrade your Windows Server skills
With Windows accounting for 95 percent of the PC market, Windows Server skills are valuable to millions of organisations worldwide. Our Microsoft Certified Trainers will provide the practical skills and Windows Server certifications you need to excel at server management.
From networking fundamentals to automating administration, we teach the most in-demand Windows Server courses. You'll gain hands-on experience of server virtualisation, management, storage, network management, installation, compute, and more.
Benefits of Windows Server training and certification
Taking our Windows Server courses will empower you with career-boosting knowledge of:
using cmdlets and PowerShell for Windows Server administration

managing storage and compute functionality in Windows Server 2016

Windows Server 2019 virtual machines, remote access, AD DS and storage


Microsoft network infrastructures, hardware, protocols, and services
And IT professionals who gain Windows Server certifications report the following advantages:
£60k
average salary for a qualified Windows Server engineer (2021)
23%
of Microsoft certified staff earn up to 20 percent more than peers
49%
of IT techs think Microsoft certifications boost employability
Our instructor-led Windows Server training courses
Automating Administration with Windows PowerShell
Learn to craft PowerShell scripts that automate tasks and generate reports. This course goes from PowerShell basics up to advanced scripting.
Windows Server 2019 Administration
This course covers Windows Server 2019 deployment and support, including Remote Desktop Services, service monitoring, upgrades, and more.
Installation, Storage, and Compute with Windows Server 2016
Gain skills in Windows Server 2016 installation, support, and recovery. You'll also learn about Hyper-V containers and virtual machines.
"The trainer's real world experience made the content relatable and applicable to my needs."
— Chris B, Falmouth Exeter Plus, 03.03.2021
"The most useful course I have had the pleasure to attend … The trainer was very knowledgeable."
— Oliver T, US Embassy London, 20.10.2020
"Very interesting, well planned and executed with enough break times. Really enjoyed it!" ⁠
— Juan D, Gilead Sciences, 02.09.2020
What to expect on your Windows Server training
Instruction by certified and experienced trainers
Microsoft Official Curriculum materials
Individual attention with small class sizes
Asking questions in class is encouraged
Extra support after you've taken the course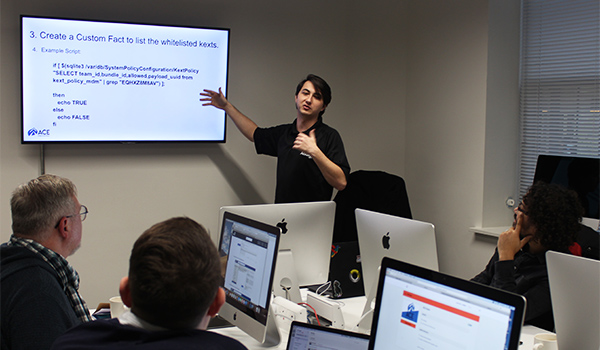 Influential: led by experts, loved by learners
Influential Software is a Microsoft Authorised Learning Provider and Microsoft Gold Partner consultancy. Our digital integration and software development experts serve hundreds of organisations, from global enterprises to local SMEs.
Because of our trainers' real-life Microsoft expertise, you get extra value from our Windows Server courses. For example, we can design a bespoke course to suit your Windows Server engineers. Or we can provide a full Microsoft consultancy and Windows Server training package. To learn more about our Windows Server training and solutions, please get in touch.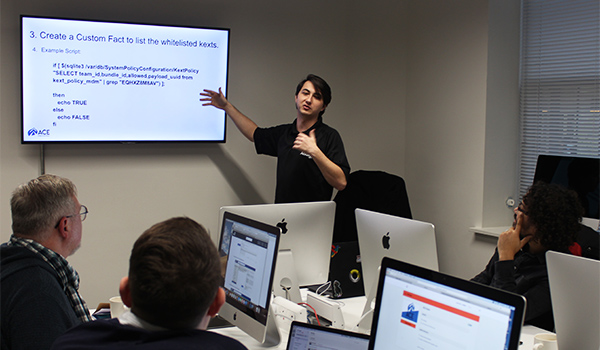 Microsoft Certified Trainers
Over 20,000 students trained
96% overall student satisfaction
FAQ about Windows Server training
How will I benefit from these Windows Server courses?
As an IT professional, you'll have the ability to manage Windows Server for your organisation. This is a valuable skill for millions of companies worldwide. And the fact that you've taken an official Microsoft course shows that you really have the knowledge required.
In terms of the job market, there is always a demand for Windows Server engineers. This is a lucrative role that offers many choices of company for a qualified IT professional.
What will my company gain from training me to get Windows Server certifications?
Ninety percent of employees who take official Microsoft courses report an increase in work productivity afterwards. On top of this, having Microsoft-certified staff is a recognised mark of quality. The Microsoft certification badges inspire trust among clients and team members.
What is the advantage of instructor-led Windows Server training?
When you learn from Microsoft Certified Trainers (MCT) who are also real-life Windows technicians, you benefit from their accumulated expertise. Our trainers combine the professional standards of MCT with the practical knowledge of Windows engineers. This gives you the best of both worlds: the Microsoft Official Curriculum and the tips and tricks you need to succeed in the field.
How does Influential's virtual classroom training work?
Our virtual classroom is the closest thing to training at our London centre, but without the need to travel. We run our virtual training on Cisco Webex, a platform used by 130 million professionals every month.
You can interact with the trainer throughout each session via your webcam and microphone. All our virtual training provides the same skills and certifications as the classroom courses.
Top tiered Microsoft Partners
Contact our training team
Please fill out the form below or call us on 0203 507 1728.