With computers being the main tool of almost all office workers, there comes a time when issues may occur with software, hardware, or networking. Like any tool, it can be fixed, though it requires a specialist to do so. This is why IT support technicians are in high demand.
Job responsibilities
As an IT support technician, you'll be maintaining and supporting computer systems across the company's network. When any problems pop up, you'll need a broad knowledge of how hardware and software works to explain the problem, and more importantly, to fix it. A day-to-day duty is never the same and can include:
Identifying issues and implementing the best solution
Installing and configuring various types of hardware/software
Keeping a record of issues and solutions with ticket systems
Working with colleagues to diagnose any issues
Training clients and teams on using new applications and systems
Conducting IT upgrades and performing safety checks on equipment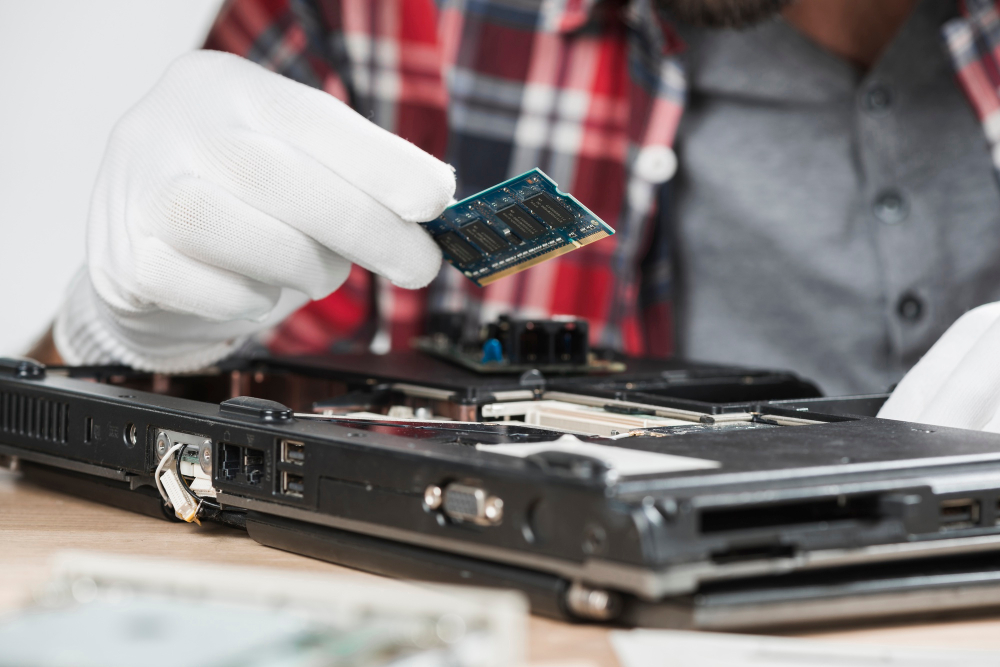 Skills required
Naturally, the best skill to have in order to become an IT support technicians is being skilled with computers and computer systems.
A patient and methodical approach to working
Good problem-solving skills
Excellent communication
Attention to detail and analytical skills
Able to work alone or part of a team
Can handle high-pressure situations
We offer a range of courses that will help you begin your journey towards a career in IT. There are several progression paths available, and you can choose which path to specialise in. Our Microsoft Certified Trainers teach popular Microsoft courses to get you started to becoming an IT support technician.
Career progression
With enough experience, you can expect to become a senior IT support technician and eventually manager. If you decide that you'd like to specialise in a similar field, you could consider the following options:
network engineer
database administrator
business analyst
systems analyst
IT security co-ordinator
IT project management
IT support technician salaries begin at around £18,000 – £25,000 though this will depend on your location and company. For technical support managers, the salary rises to £35,000 and above. By gaining more experience and improving your IT skills, you'll be able to command a higher salary.
Become an IT support technician
In conclusion, becoming an IT support technician is a popular career choice for those who enjoy working with computers and networks. Typically, aspiring IT support technicians will take relevant certified courses by Microsoft or CompTIA to begin with. This means that there is a low barrier to entry for this particular IT career, and work experience is the way to succeed. Practical experience is something that companies will require candidates to have, and it's common for IT professionals to continually improve upon their skills or learn new ones to remain competitive in the job market.
Start your training now
Are you looking to get started at an IT support technician? We offer a range of Microsoft training, led by Microsoft Certified Trainers to kickstart your journey. See our Microsoft courses here.