In recent years, we've seen the usage of cloud computing sky-rocket. We've seen an increased demand for skilled cloud professionals and Azure's growing market share shows it's a valuable business asset. And naturally, this has also boosted the Microsoft Azure certification benefits for qualified technicians.
So why get Microsoft Azure certified?
Having a Microsoft Azure certification under your belt will significantly boost your chances of getting hired in the cloud computing domain. These Microsoft Azure certification benefits have multiplied in recent years due to growing demand.
Take a look at these statistics:
over 1,000 new customers sign up to Azure daily (that's 365,000 new companies adopting Azure every year)

Microsoft Azure is used by over 57 percent of Fortune 500 companies

with Azure, Microsoft's cloud revenue has increased by 104 percent with an annual run rate of £6.3 billion
For this reason, gaining an Azure certification is one of the best investments you can make as an IT professional. Read on to learn the top five Microsoft Azure Certification benefits.
Microsoft Azure certifications open doors to a range of exciting IT careers. Depending on which certificate you opt for, you could start a career as a cloud admin, developer, or solutions architect.
An Azure developer's average salary in the UK is estimated at £62,500 per year. This will increase as you gain more experience and attain higher-level Azure certifications. Learning Azure will also give you plenty of transferable skills for working with other cloud computing services.
3. Fast-track certifications
Azure Site Recovery has a recovery time objective (RTO) SLA of two hours. That is a massive reduction on the typical on-premises recovery time of eight hours.
The Site Recovery service works by replicating workloads running on physical and virtual machines (VMs) from a primary site to a secondary location. When the primary location is running again, you simply fail back from the secondary location.
To get your Azure certification, you have to sign up for a course, study, and pass all the relevant exams. Going through this process shows your commitment to using Azure to its full potential. And of course, potential employers will often prefer an Azure-certified professional over someone with no equivalent qualifications.
5. Skills that fill the gap
The demand for Artificial Intelligence (AI) engineers is increasing exponentially. As a result, there is also a high demand for AI engineers comfortable working in Azure.
The demand for data scientists increased by 29 percent in 2019. LinkedIn also declared it one of the most promising job roles that same year. Despite the growing demand for data professionals, there is an undeniable shortage of talent. So if you're looking to re-train or make a career change, our Data Engineer certification path could be your way forward.
A study by Snaplogic found that 93 percent of US and UK organisations consider AI to be a priority, with plans being developed or already in production. Yet 51 percent of those surveyed know they don't have the in-house talent to bring their AI strategies to life. If you think you have what it takes for a career in AI, we recommend our AI engineer learning path to prove your knowledge and get a foot in the door.
In 2020, the Department of Digital, Culture, Media and Sport published an analysis of the UK cybersecurity skills gap. The study found that 48 percent of businesses have a basic skills gap, meaning cyber security staff lack the confidence to carry out basic tasks. So if a career in cybersecurity sounds like your next chapter, check out our Azure cybersecurity certification path.
Get Microsoft Azure certified
To find out more about the doors that Azure certifications can open for you, get in touch with our team. They'd be more than happy to help.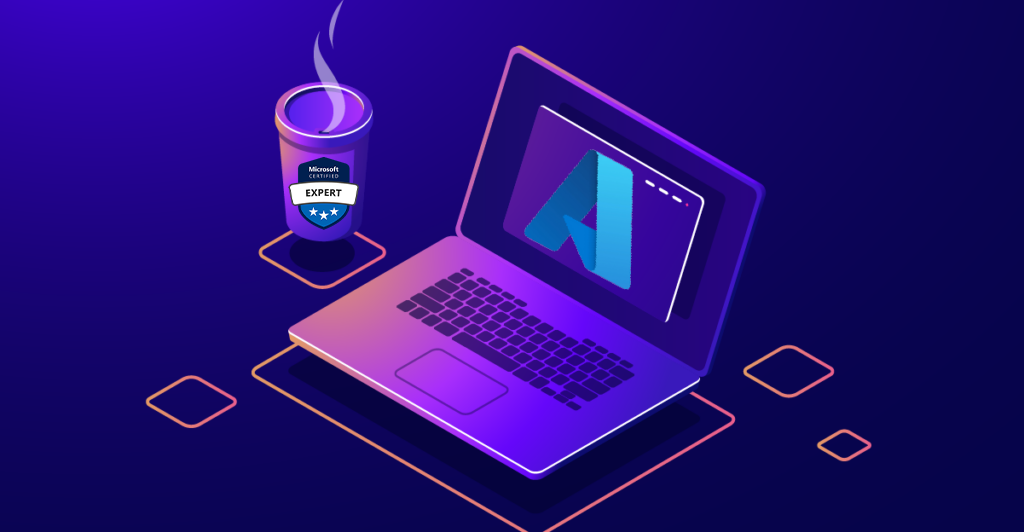 Demand for Azure Solutions professionals is steadily increasing for companies as a key requirement to get the most out of their cloud-based systems and services. This article on starting the journey to becoming a certified Microsoft Azure Solutions expert will benefit...