In the formula "People, Process, Technology", people are the driving force. How's that? Because processes don't organise themselves, and technologies need someone directing them to a goal. And with technology moving at such a fast pace today, it's crucial that professionals refresh their skills regularly. But perhaps your manager isn't convinced of the need for training now. Don't worry — after reading this article you'll know how to ask for training at work.
Below are the key points to make (and avoid) when making a request to attend training.
Don'ts: points to avoid in a request to attend training
When trying to convince your manager to invest in training, it's best to stick to the positives. Pitch your manager the benefits the training will bring, but stay clear of anything that might sound like criticism. Here are some points to steer clear of:
✗ Don't link training to salary expectations
While learning new skills may lead to a pay rise in time, it's better not to state that assumption. Training is an investment in your skills, so focus on the return on that investment for the company.
✗ Don't point out that untrained employees are likely to look elsewhere
It's true that companies without training programmes have trouble retaining employees. But in the context of making a request to attend training, this point can come across as manipulative.
✗ Don't think the company should always pay for any training you want
There are many outside factors your manager has to consider, such as financial priorities and project deadlines. So if she or he doesn't approve your training, don't take it to heart. Instead, ask why training isn't a priority now and try again at a better time.
Dos: how to ask for training at work (the right way)
So, how to ask your boss for a training course while keeping a positive tone? The secret of how to ask for training at work is showing your manager the business return it will bring.
You can break this training pitch into four sections:
demonstrating the need

promising good results

overcoming objections

outlining your plan
1. Demonstrating the need for training right now
Highlight what's changed
Your manager might be under the impression that there's no need for new skills right now. It's important to explain how the IT landscape is changing and why you need training to perform well into the future.
Make the need for training urgent
Tell your manager how technology changes are impacting your daily work. For example, you could note that Microsoft introduces hundreds of new features a year to its Azure services.
2. Promising the good results training will bring
Make it relevant to your business
Think about your company's goals and show how the training will accelerate your success. What challenges will the new skills help you overcome? What goals will the training help you achieve?
Some relevant statistics you can point out are:
ninety percent of staff report higher productivity with Microsoft certifications, for example

1

ninety-three percent of decision makers report that certified employees provide more value than the cost of training

2

companies with comprehensive training programs have a 24 percent higher profit margin than those that spend less on training

3
3. Overcoming any objections
It's natural for managers to raise some doubts. Don't take it personally — they just want to be sure the training is good value for the company. You should be prepared for objections such as:
"This training isn't affordable for us."
Here you'll need to do some research into how the course will provide more value than it costs. You can calculate how much faster you'll be after the course, and how much money that will save the company.
"We need you working here, not out at a training centre."
The classroom isn't your only option. Most good training providers offer instructor-led virtual training as well as classroom-based courses.
"What if you take the training and then leave?"
It's important to reaffirm your loyalty to the organisation. Explain that you want to grow your career with them. You might also offer to sign an agreement that you'll continue for a set period after the training.
"How can we be sure this is a good training provider?"
You can make your chosen training provider attractive by pointing out these features:
4. Outlining your plan for training
Finally, you should set out a personal plan for what you can bring to the table after the course.
Fill these points in with the specifics of your business, your role, and your training:
I'll become a more productive and higher-quality employee

I'll help my co-workers solve their workplace challenges


I'll offer new ideas and perspectives to help the team improve
Recap: how to ask for training at work
show your manager why your business needs to upskill now

demonstrate the tangible results that training will bring

respond to any doubts your manager might raise

explain how you'll move forward after the training course
With these four steps, you stand the best chance of making a successful request to attend training.
Ready to boost your effectiveness?
Technology is only as valuable as the people trained to use it. That's why we want to upskill you, your team, and your organisation — so you can harness technology for positive change.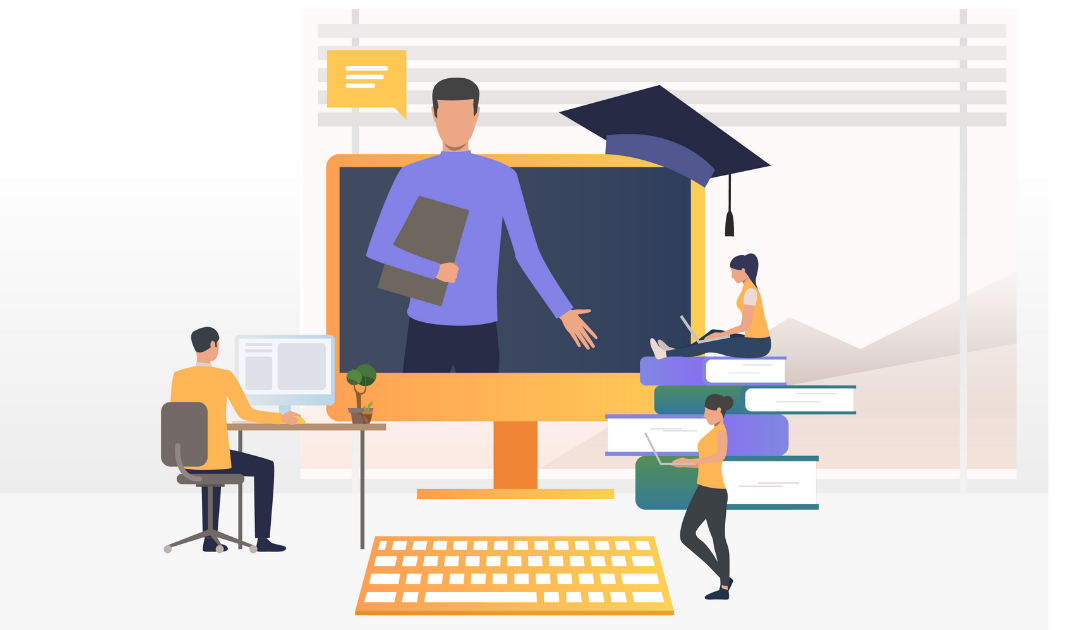 Many businesses have chosen to integrate cloud computing into their day-to-day operations in recent years. This rapid growth naturally caused an increased demand for skilled cloud professionals to manage these companies' systems. And to help support this growth, we've...